People often refer to Penang as the kitchen of the world because Penang's cuisine is a harmonious combination of various cuisines from India, China, Malay to Thailand. Therefore, Penang people are very proud of their rich and diverse cuisine. If you love walk in the old town, chat with locals, enjoy street food and admire the unique street artworks, Penang is the destination you cannot ignore. Kimberley Street Hawker Stalls, Gurney Drive Hawker and Persiaran Gurney are the most popular place that visitors often choose to enjoy delicious food in Penang. Here are top 10 famous street foods you can try while traveling to this state.
Hokkien mee
It can be said that Hokkien mee is one of the most exotic dish in all Penang's specialties. In local, Hokkien mee means noodle – noodles served with broth. A full bowl of Hokkien mee includes egg noodles, rice vermicelli, sliced pork, shrimp, bean sprouts and boiled eggs. Spicy broth, soft pork, greasy boiled egg, this is a must-try dish in Penang. You can easily find many eateries serving Hokkien mee on the food streets or at the night markets in Penang.
Char Kway Teow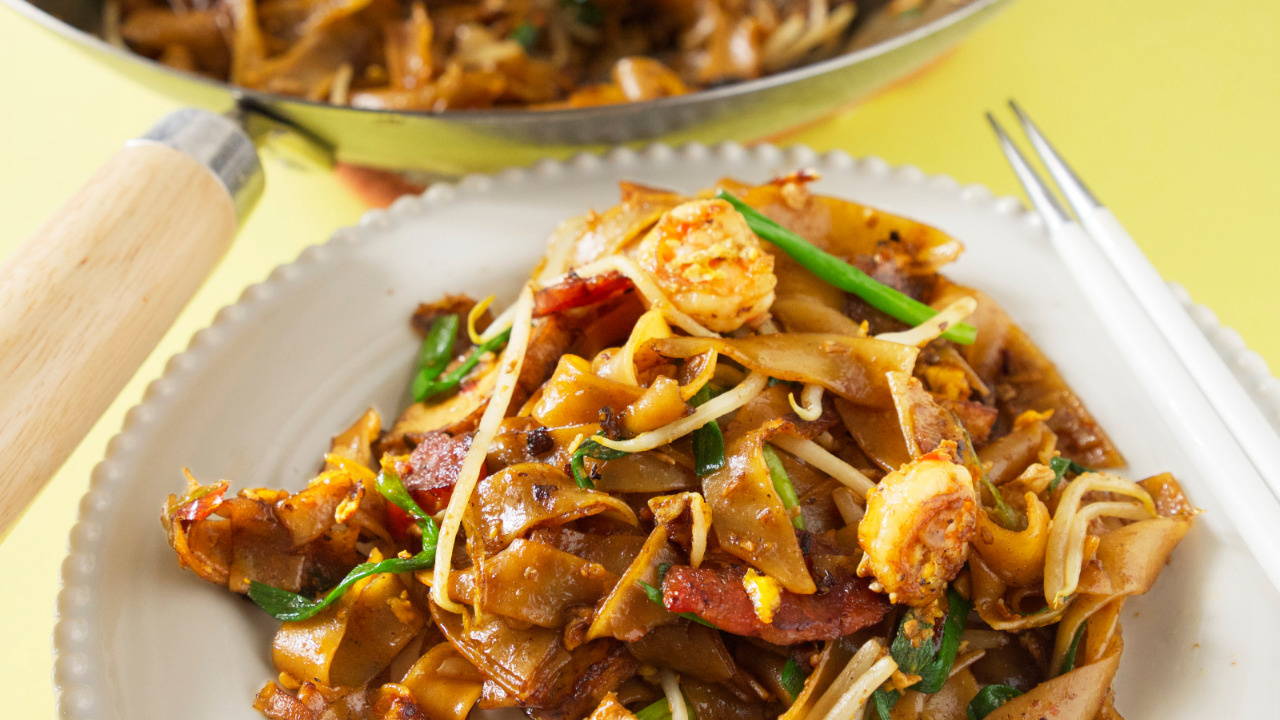 Char Kway Teow is also the famous street food in Penang. The ingredients of this dish are noodles fried with shrimp, oysters, bean sprouts and chives. In Penang, there are some versions of this dish to give a richer taste such as noodles fried with duck eggs or crab.
Fried Oyster Omelette
Fried Oyster Omelette actually originated from Fujian province of China. It is simply fresh oyster fried with flour, eggs, pepper and other spices. This is also one of the well-known street foods in Penang. Its taste is very attractive with soft oyster meat, fatty fried egg eaten with sweet and sour chili sauce. You can savor this dish at most of restaurants in Penang.
Dumplings and Dim Sum
There are many places for dumplings and dim sum in town area but the greatest restaurant we want to introduce is Aik Hoe Restaurant. With more than a hundred years, the restaurant serves both traditional dim sum and interesting creations like marinated eggplant "yong tau foo" and "nam Yue bao". The dim sum at Aik Hoe will be great experience a lazy weekend morning with the rest of the locals.
Cendol
Cendol is a favorite dessert of Malaysian. Only with 2RM, you can enjoy a delicious cendol bowl with shaved ice, coconut milk, chewy green rice flour jelly, red beans and brown sugar syrup. This ice cold dessert is a wonderful respite from the blistering tropical heat.
Penang Rojak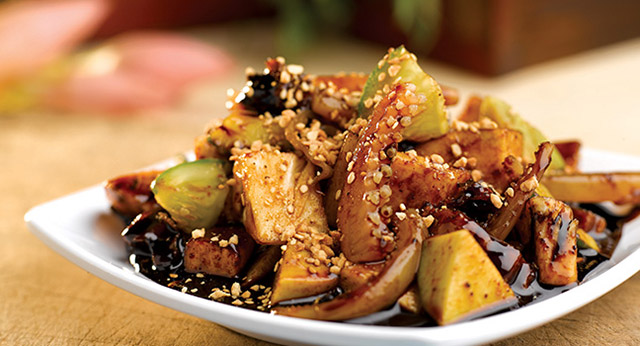 Penang Rojak is considered a colloquial representation of variety and mixture. It is a salad of bean curds, fritters, bean sprouts, cuttlefish and assortment of fruits covered in a thick syrupy peanut sauce. Freshly tossed with pineapple slices so sweet you would widen your eyes in surprise.
Apom Manis
Apom refers to a thin crepe-like snack with a soft flour centre. It is often sold as street snacks by both Chinese and Indian vendors. There are many versions of Apom; an addition of egg, bananas, coconut shreds or even brown sugar to the flour centre. Each crepe is freshly made in a pan using traditional methods over charcoal fire. Apom is a sweet snack that could be enjoyed by all ages.
Nasi Kandar
Nasi kandar is an Indian dish of Islam. This dish is usually sold in small eateries, located along the street. It includes meat curry eaten with steamed rice.
Lor bak
Lor bak is a Chinese specialty in Penang. The minced pork will be marinated with 5 different spices before being fried. It is served with spicy chili sauce.
Assam Laksa
Assam Laksa is the famous dish of the city, also called Penang Laksa. The balance of taste has made the attraction of this dish: sour tamarind juice and spicy chili mixed together creating a perfect assam laksa dish.
Source: malaysiatravel.info